Eviction in Maryland requires landlords to file suit generally in the District Court of Maryland by themselves or with the help of an eviction lawyer. Landlords can evict tenants by complying with Maryland law and filing the correct cause of action. You can evict a tenant using the following causes of action: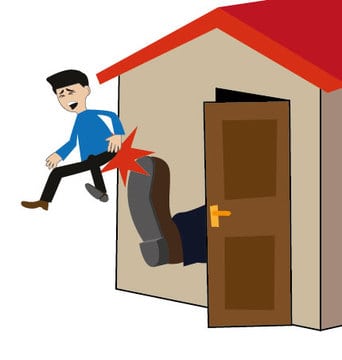 How to Avoid an Eviction in Maryland
Tenants can avoid eviction and even paying rent in Maryland by proving that the Landlord has not complied with Maryland law. In order for a landlord to prevail he must prove each "element" of the "cause of action" he is filing suit under. For example, one of the elements of the cause of action "notice to vacate" requires that the tenant is given (30) days notice before filing suit. If the landlord only gives 29 days notice, then he will lose if the Judge takes notice or if the defense is properly raised. To learn more about the causes of action and elements see the links above. Judges may or may not raise the defense for tenants. I once successfully defended a tenant because I raised a foreclosure defense that the presiding Judge never heard. A tenant may even be able to have the landlord's case dismissed and win monetary damages from the landlord up to three months rent, attorney's fees, and court costs with a certain defense. A tenant that is successfully evicted may still be entitled to the return of her security deposit. Consult with an experienced attorney to learn your rights.
The Pendergraft Firm Eviction Practice
Brian Pendergraft is a Maryland landlord-tenant attorney that has successfully represented both landlords against tenants in eviction actions in the District Court of Maryland. Call us at (301) 205-9013 or E-mail [email protected] to schedule a free phone consultation!
Unable To Afford an Attorney or Would Rather Do It Yourself?
Check out my Maryland Landlord Self-Help Eviction Legal Kit or my Maryland Tenant Rights Legal Kit. The kits contain my strategies and sample pleadings for representing landlords and tenants in Maryland.
Maryland Landlord Self-Help Eviction Legal Kit
Maryland Tenant Right's Self-Help Legal Kit
Facebook Comments